---
---
Don't worry. Your beloved modules are under heavy guard.
Modular gear is a precious commodity, and you need a versatile housing and security system to accommodate them. A first glance, you'll see that this is a perfectly fitted 3U, 88 HP case made of a light but strong aluminum chassis, fitted with wood side panels. Deceptively simple, RackBrute is far more than a simple box. It includes many smart additions, such as the included +12V / -12V / +5V power supply that ensures that keeps everything up and running, and the multi-position handle system that not only lets you carry your collection with ease, but also lets you deploy an optimal operating angle, whatever your preference.
The best way to recognize a specialist is through the quality of their equipment.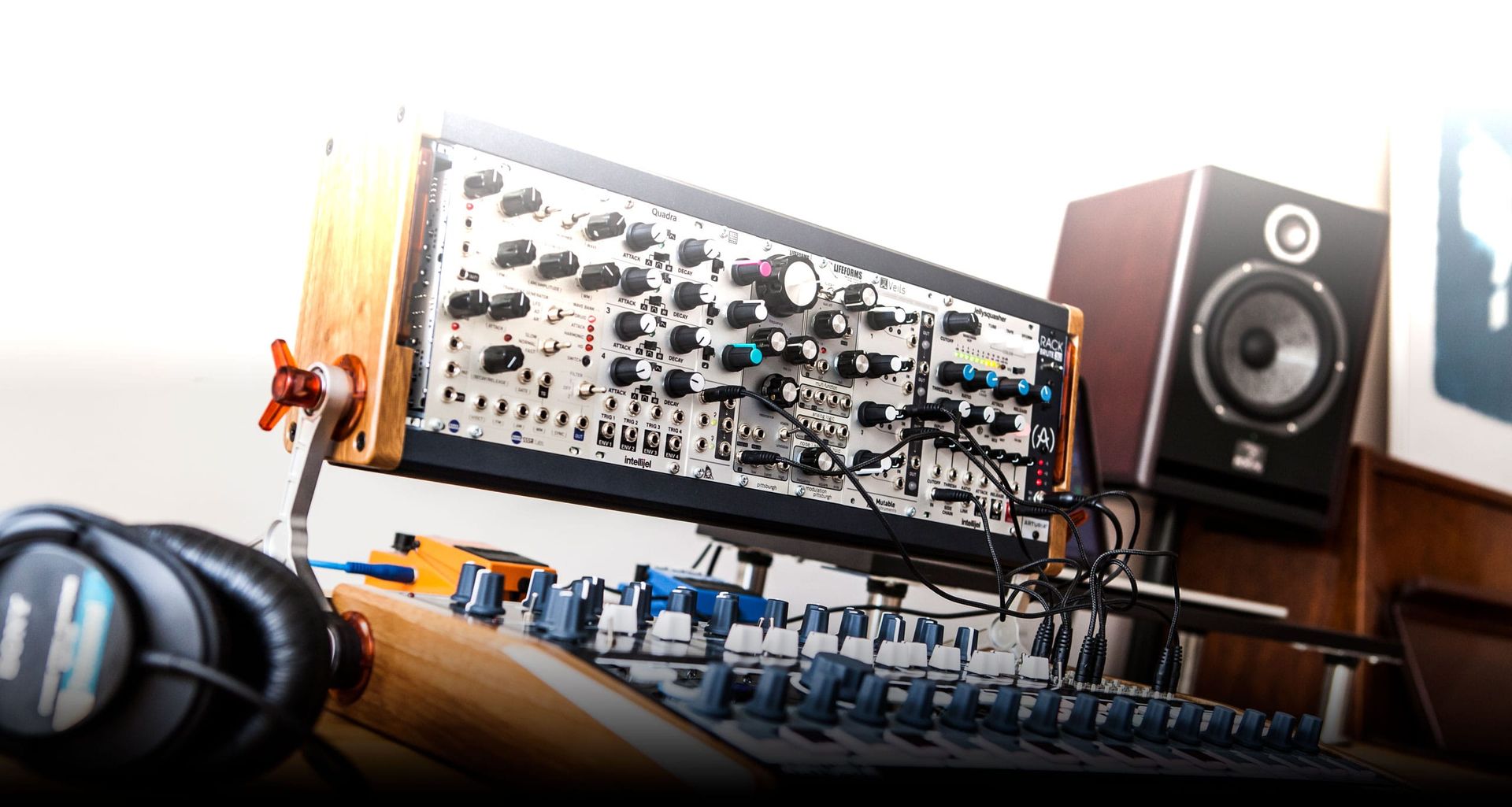 Ready for anything
Secure an unobstructed viewpoint over the theatre of operation, and hold the position 'til further orders.
In addition to keeping your modules safe and secure, RackBrute 3U gives you total control of the situation, no matter the context. The first of its secret weapons is the Link fastening system. Paired with the included handle, it will let you choose one of several configurations and orientations for your modular arsenal. Whether you want your gear stealthy and prone, or standing to attention, RackBrute is at your command.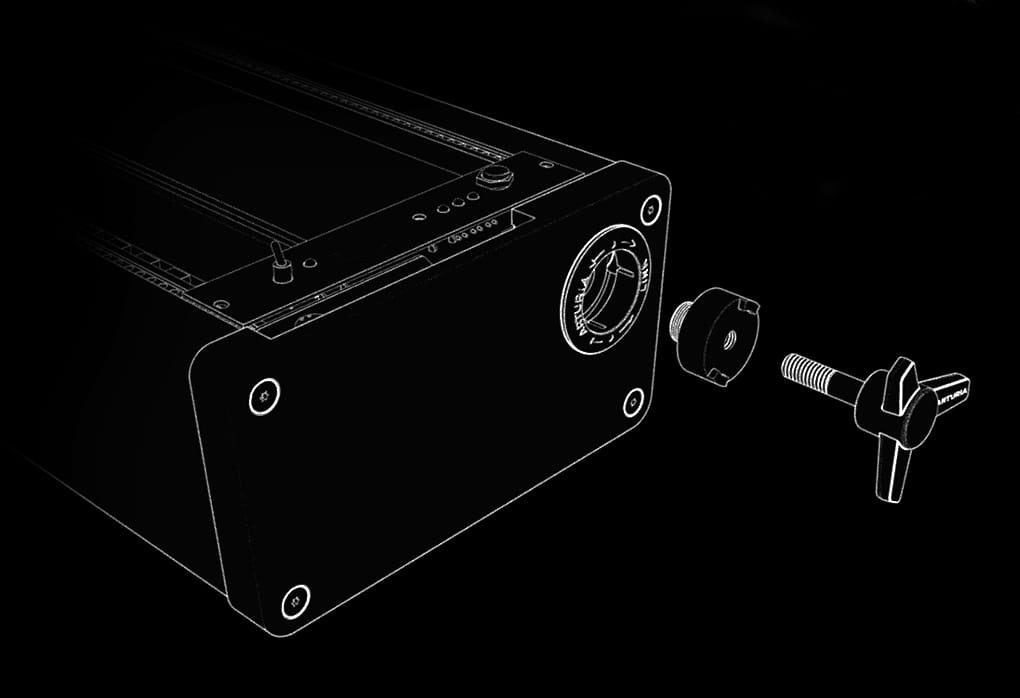 ---