---
---
MiniFreak
Spontaneous algorithmic synthesizer
MiniFreak is a polyphonic hybrid keyboard that unites dual digital sound engines with analog filters, playful modulation, instinctive sequencing, and rich stereo effects for sounds that are immediately curious, beautiful, and chaotic in equal measure.
E

x

p

l

o

r

e

 

t

h

e 

u

n

c

o

n

v

e

n

t

i

o

n

a

l
In the rift where digital meets analog, engine meets engine, hardware meets software, expression meets impulse, and reality meets boundless imagination, dwells MiniFreak.
Discover endless sweet spots between sonic universes and tear up the rulebook with an addictive hybrid synthesizer that invites you to play without consequences.
Two engines, many voices
A dynamic selection of sounds that contrast, collide, and conspire to create.
Classic sinewave to fearsome supersaw bass, pizzicato-plucked strings to dense stacked chords. MiniFreak's engines pack a punch - or 22, to be precise. From our own algorithms to unique modes designed by modular synth wizards, here's what you've got to play with:
Double the engines,double the fun
2 engines, 6 voices, 22 oscillator modes.
From Virtual Analog to FM, Additive to Ring Mod, collide contrasting modes for compound polyphonic timbres, feed Engine 1's sound into Engine 2 for stacked sonic interplay, and process external audio through its architecture to unleash any sound's wild side. Whether it's mix-filling bass, textural percussion, or center-stage synth lead, you can mold MiniFreak's many voices into whatever shape you desire.
Noise
Superwave
Harmo
Karplus Str.
BasicWaves
Audio In
Multi Filter
Surgeon Filter
Comb Filter
Phaser Filter
Destroy
FM/RM
V.Analog
Waveshaper
Two Op. FM
Formant
Chords
Speech
Modal
SawX
Harm
Bass
A simple analog-style pad evolves into a stuttering rhythmic motif, introducing modulation, filter sweeps, and FX.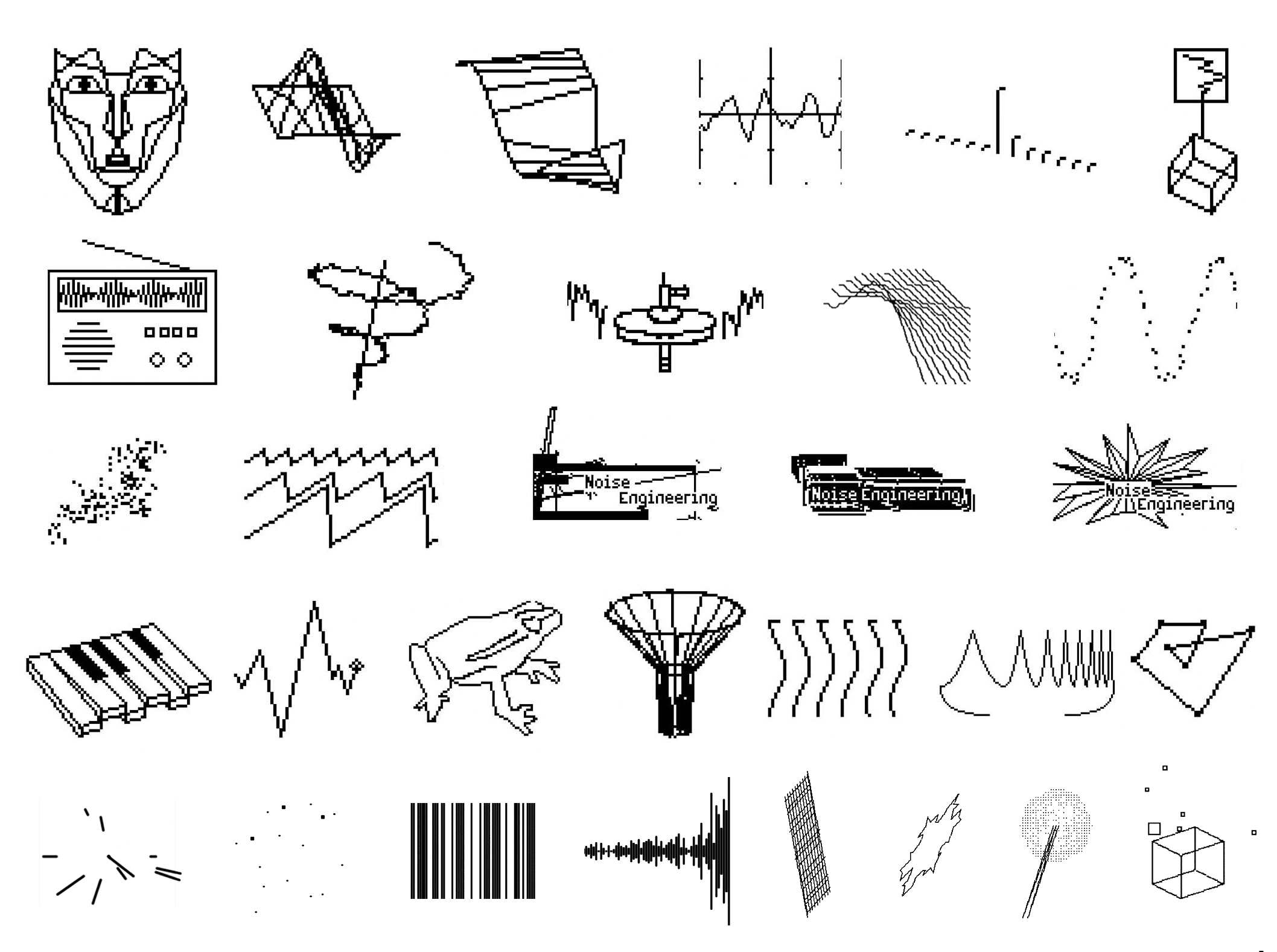 Effortless
sound experimentation
Immediate modulation means nothing is off-limits.
With twin LFOs, polyphonic cycling envelopes, and customizable LFO shapes, modulate your sound engines, filters, effects - even your modulation sources themselves. Anything goes with this simple-but-powerful modulation matrix, putting any flavor of animated, evolving, or untamed sonic alteration at your disposal in seconds.
Madness
in stereo
Savor vivid stereo textures with built-in effects.
Embellish your dual-engine sounds with beautifully hypnotic chorus, brutal distortion, immersive borderline-3D atmosphere, and beyond. MiniFreak is armed with stereo outputs and 3 FX slots, each with 10 curated FX algorithms to choose from, ensuring that every patch is mix-ready and as wide as you need it to be.
Chorus
Phaser
Flanger
Reverb
Delay
Distortion
Bit Crusher
3-Band EQ
Peak EQ
Multi Comp


Noise
Morph between particle noise, white noise, and a metallic noise that's reminiscent of a synth cymbal. Great for gritty industrial-sounding percussion.
Superwave
Saw, square, sine, or triangle waves, detuned with precision, oozing with fatness and texture that's perfect for trance leads and dreamy pads.
Harmo
Control the levels of 32 sinewaves for additive synthesis made easy, creating harmonically rich timbres that can be quickly shaped.
Karplus Str.
A mode using physical modeling to recreate the vibrations and resonance of a string, from soft plucks to steel-string buzz.
BasicWaves
A mode emulating two basic waveforms: square, containing only odd harmonics, and sawtooth, containing both odd and even. Two distinct, essential timbres.
Audio In
Inject any audio signal into MiniFreak to process with Engine 2, the analog filters, and the FX engines.
Multi Filter
No less than 14 modeled filters packed into an easy-to-use Engine mode, from a 36dB LP filter to 3 notch filter modes.
Surgeon Filter
Slice and scoop out entire frequencies with decisive precision, with LP, BP, HP, and notch modes and a flexible Spread control.
Comb Filter
Mimic real acoustic behavior using tuned feedback delay for quirky, metallic, sci-fi-esque resonance. Great for creating SFX or unique almost-acoustic sounds.
Phaser Filter
From 2 to 12 poles, dial in static phase effects on certain frequencies for creating great formant textures and unexpected harmonics.
Destroy
Fold, decimate, and crush the bit content of your sound. From razor-sharp to pixelated, static fuzz to plucky video game chirp, choose your degree of destruction.
FM/RM
Combining frequency and ring modulation, create unique sonic interplay between both engines, altering waveforms, phase, and a blend of dry and ring-modulated signal.
Mutable Instruments
Like its smaller sibling, MiniFreak contains a number of open-source oscillator modes from Eurorack legends Mutable Instruments, enhanced with polyphony and 'Freak flexibility.
The finishingtouch
Beautiful, crunchy, unstoppable stereo sound awaits.
Augment, transform, and polish whatever combination of engines you've chosen with 3 stereo FX engines. From space-enhancers, to textural algorithms, to outright sonic destruction, these FX are ready to be tweaked & modulated to your heart's content.
Chorus
Chords with increasing Chorus on MiniFreak.
Phaser
Showing the Phaser effect of the Minifreak.
Flanger
Showing the Flanger effect on a MiniFreak sequencer
Reverb
Showing the Reverb effect of the Minifreak.
Delay
Tweaking Delay effect on MiniFreak.
Distortion
Progressively increasing the Distortion's parameter on MiniFreak.
Bit Crusher
Resonant filter movement throught the BitCrusher engine of MiniFreak.
3-Band EQ
Tweaking each parameter of the 3 bands-EQ in MiniFreak.
Peak EQ
Showing the Peak EQ of the Minifreak.
Multi Comp
Showing the sound of the MiniFreak's MultiComp FX on a digital drum beat.


Momentum,
meet chaos
Movement on tap, randomization on command.
Explore sequencing and arpeggiation that goes way beyond tapping notes in. Lock variety into your patterns with 4 modulation lanes, introduce dramatic octave jumps, drop in ratchets, repeats, and mutations on the fly - and of course, the Freaks' signature Spice & Dice guarantees musical alterations and creative randomizations aplenty.
MiniFreak V
MiniFreak's sound and architecture mirrored virtually.
Enjoy the same wild hybrid sound, complete with modeled analog filters, in your DAW of choice with a like-for-like VST counterpart to MiniFreak, included with the instrument for free. You can even use the same presets physically or virtually, and tweak the VST with MiniFreak's controls for a seamless creative flow.
Preset
Out of the box, explore a curated selection of over 250 patches to whip up your appetite for Freaky hybrid sound. Created by some of the world's most experienced and prolific sound designers, this library has a little something for everyone. But don't take it from us, hear it for yourself…
What's in the box
Box content
MiniFreak Unit
Universal PSU - 12V 1A
USB A to USB 2.0
Registration card
Instrument dimensions
Size :

 

22.75 x 9.09 x 1.57 inches (578 x 231 x 55mm)
Weight :

 

6.48 lbs. (2.94 Kg)
Main Features
6-voice polyphonic hybrid synthesizer
37-note velocity-sensitive Slim-key keybed with aftertouch
2 sound Engines with 22 oscillator modes in total
Engine 2 can be used to process Engine 1
1 cycling envelope per voice
Polyphonic analog filters and VCAs
6-voice polyphonic, 12-voice paraphonic, unison, or mono configuration
3 digital FX slots in insert or send mode, with 10 FX to choose from
User-customizable LFO curves
Mod Matrix with 7 sources and 13 potential destinations
OLED display for real-time visual feedback
Intuitive 64-step sequencer (4 pages of 16 steps)
4 lanes of automated modulation
Performance Arpeggiator controls including Ratchet, Octave Randomize, and more
Sustain, audio in, and clock in/out connectivity
256 user preset slots
---