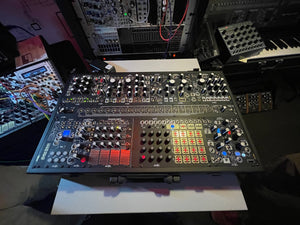 Make noise
WMD
Make Noise
moog sale
Rossum electro-music
Used Deluge
dreadbox
What people are saying about us
My favorite little music shop in San Francisco. Extremely friendly, knowledgeable and a very decent selection of instruments in stock that seem to cater to the electronic musician. I was able to get some out of stock gear last minute for a show we had at a good price. In fact they were the only place in the bay area that had it. I ended up staying to shoot the Sh*t with one of the owners and play with gear for over an hour after my purchase. If only I had time to hang out there more often...

Mathew J. Alameda, CA
Awesome place to try out some gear and see what fits. The owner is very knowledgeable and can walk you though how to use anything in there. Great for beginners to get some guidance. Good modular selection too and some real gems to play with in there in general. Definitely check it out when you have the chance.

Photo of Chris R. Chris R. Columbia Heights, Washington, DC
There's no other place like this in San Francisco. My advice: before you go in give your wallet to a friend and only enter the store with as much cash as you are willing to spend! If you're obsessed with Eurorack or synth in general you won't be able to resist the temptation of something cool that you don't already have. 

Author's nameSimon P. San Francisco, CA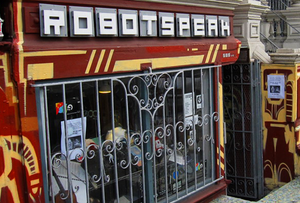 About:
ROBOTSPEAk is thee Northern California Synth shop. Established in 2002, we have morphed into your source for Modular Synthesizers, Analog and Digital Synths, Drum Machines, Effects, Insane Gadgets, Boutique Controllers, Music Software and all kinds of Electronic music related gear.
At sometime in the future we will continue our live, in-store Modular performances every 3rd Saturday at 3PM. We occasionally host product clinics & offer electronic music related classes.
Celebrating 18+ years as San Francisco's independent source for electronic musicians.
Subscribe to our newsletter
Promotions, new products and sales. Directly to your inbox.